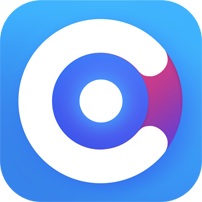 Cash Organizer - is a modern program that provides all the necessary functionality for the management of personal finances, it creates informative reports, controls budgets, as well as provides a number of unique features.
Home users will appreciate the program due to the convenient and intuitive interface, the ability to control the balances of bank accounts and credit card limits, receive timely notification of upcoming payments and many more. Only with Cash Organizer financial tools are available to everyone and simple in use.
For small businesses Cash Organizer has prepared a system of multi-level access control and data editing, the ability to simultaneously work an unlimited number of users without committing to a particular place, ease of setup and running smoothly.
Cash Organizer is available for Windows, Mac OS X, iOS and Android. The Online version of the program works on all computers with Internet access.
| | | |
| --- | --- | --- |
| | | |
Multiuser mode

The program can simultaneously use any number of users with different access rights and data editing. In practice, this means a complete family mode of the program when all family members can jointly control the budget, to bring new information and generate reports, all on equal terms of access. Additionally, the program provides an opportunity to invite people for a permanent or short-term use of the database with limited or full access to selected accounts.

Remote access

Thanks to Cash Organizer cloud service you get access to the data from different devices, and regardless of location. You can use a desktop computer at home, tablet or communicator in any other place where Internet connection is available. Cash Organizer will provide relevant data at any time through the synchronization that occurs instantly, in real time and without settings. Any changes made by any user will be synchonized to all computers connected to the cloud. If no connection is available at the moment, all data entered in offline mode will be synchronized next time you connect your device.

Data security

A unique feature of Cash Organizer is to ensure complete confidentiality of your data. The program uses advanced encryption algorithms at each stage of working with data what ensures the safety of storage on the local computer, and safety sync with the cloud service. In practice, this means that third-party access to your financial data without your permission is impossible. Additionally, Cash Organizer provides full functionality for backing up your database.
| | | |
| --- | --- | --- |
| | | |
ACCOUNTS

* Custom groups of accounts;
* Reconciliation of accounts with the bank statement;
* Support of all existing currencies and exchange rates history;
* Transfers between accounts;
* Split payments and transfers within the splits;
* Autocomplete new payments from the history;
* Search payments;
* Filtering payments.

BUDGETS

* Unlimited number of groups of budgets;
* The progress bar for each group and budget categories;
* The color gradation of the progress bar of the budget;
* The opportunity to include in the calculation of budgets scheduled payments;
* Prediction of the budget for any future date;
* Instant access to the list of selected transactions of the budget with the ability to edit.

PLANNING

* Scheduled payments and transfers;
* Splits in the scheduled transactions;
* Date keywords in the Note field for automatic description;
* Viewing and editing scheduled transactions at any future date;
* Partial processing of scheduled payments.

REPORTS

* Predefined graphics and text reports;
* Fully customizable filter;
* Viewing and editing transactions in reports;
* Saving the report settings for future use;
* Export results to CSV, PDF, HTML, TXT files.

PROJECTS AND CATEGORIES

* The summation of groups of projects;
* 5-level tree of categories and projects;
* Using the projects and categories for customization of reports.

CURRENCIES

* Includes all existing currencies, including the Bitcoin BTC, gold XAU, silver XAG and others;
* Automatic history of exchange rates;
* Automatic update of exchange rates online;
* Using the history of exchange rates in reports.

SYNCHRONIZATION

* The ability to synchronize data between versions of Cash Organizer for Windows, MacOS X, iOS and Android;
* Ensuring security using 256-bit protocol;
* Full guarantee of confidentiality;
* Import and export to QIF, CSV, OFX, QFX;
* Automatic data backup.